---
Ghosts of Ordinary Objects Series (MG)
Bone's Gift (Boyds Mill, 2018)
In this supernatural historical mystery, twelve-year-old Bone possesses a Gift that allows her to see the stories in everyday objects. When she receives a note that says her mother's Gift killed her, Bone seeks to unravel the mysteries of her mother's death, the schisms in her family, and the Gifts themselves.
In a southern Virginia coal-mining town in 1942, Bone Phillips has just reached the age when most members of her family discover their Gift. Bone has a Gift that disturbs her; she can sense stories when she touches an object that was important to someone. She sees both sad and happy–the death of a deer in an arrowhead, the pain of a beating in a baseball cap, and the sense of joy in a fiddle. There are also stories woven into her dead mama's butter-yellow sweater–stories Bone yearns for and fears. When Bone receives a note that says her mama's Gift is what killed her, Bone tries to uncover the truth. Could Bone's Gift do the same? Here is a beautifully resonant coming-of-age tale about learning to trust the power of your own story.  (From the jacket)
Other books in the series:
Lingering Echoes (Boyds Mill, 2019)
The Truce (Boyds Mills, 2020)
---
Memento Nora Series (YA)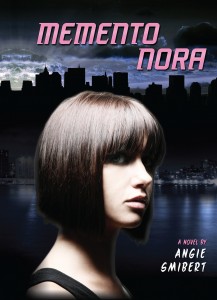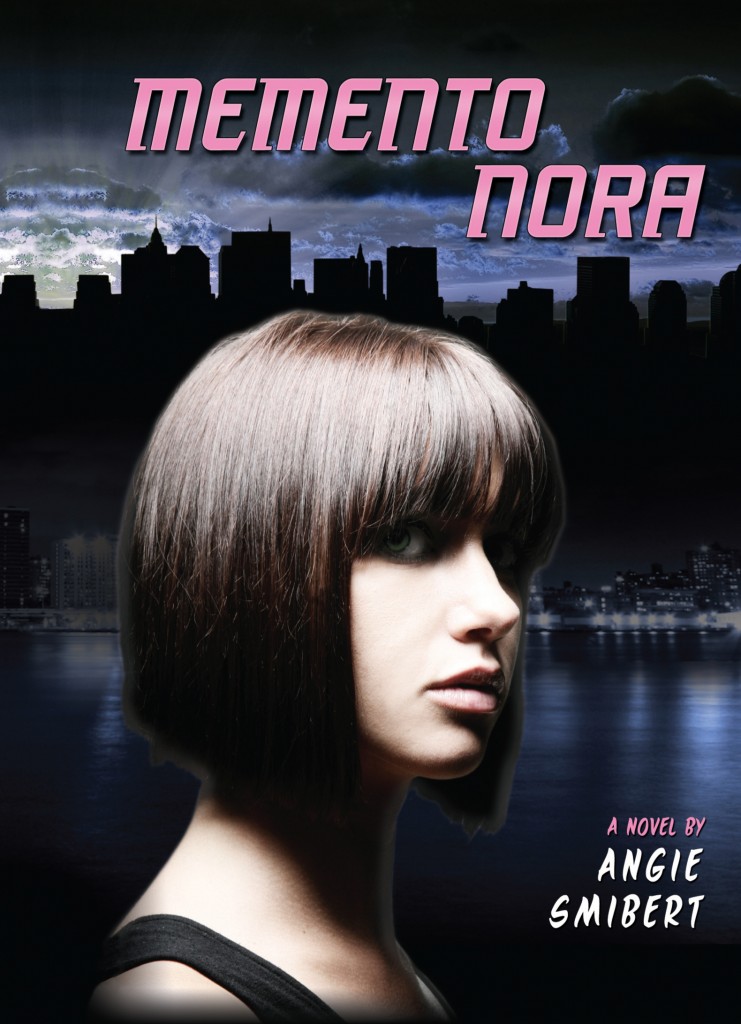 MEMENTO NORA
Marshall Cavendish, hardcover (April 1, 2011)
(Also available as an audiobook.)
ISBN13:  9780761458296
ISBN:  0761458298
Amazon | Barnes & Noble |  BAM | Indie Bound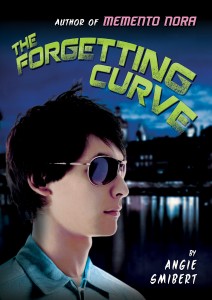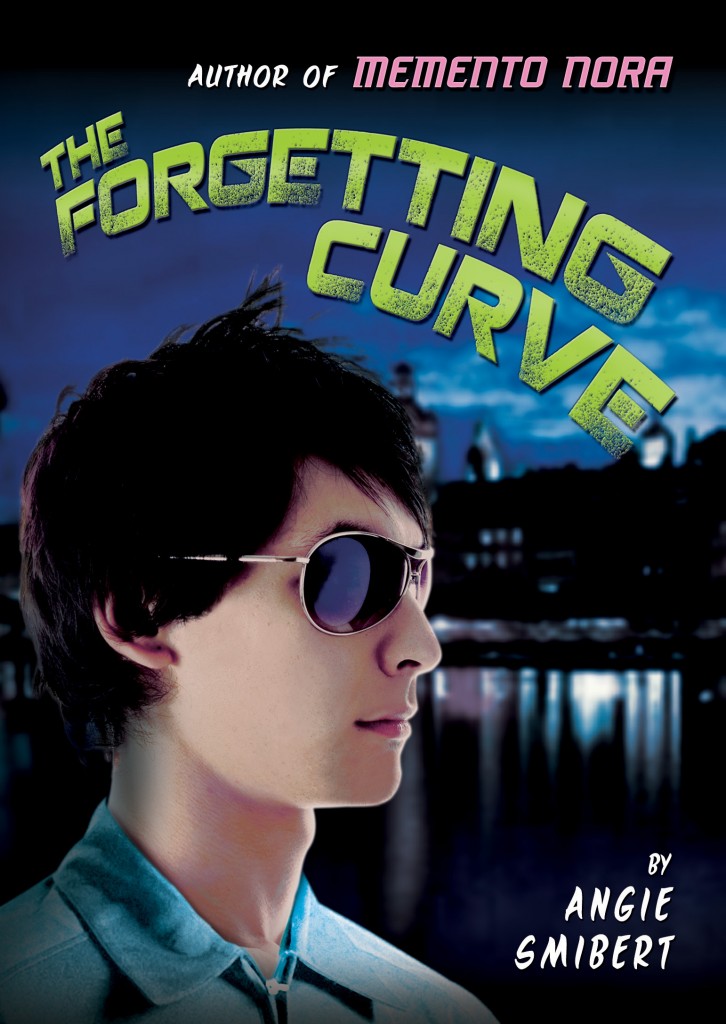 THE FORGETTING CURVE
Marshall Cavendish, hardcover (May 1, 2012)
ISBN13: 978-0761462651
ISBN: 0761462651
Amazon | Barnes & Noble  | BAM |  Indie Bound
Skyscape, hardcover (August 13, 2013)
ISBN: 1477816607
ISBN-13: 978-1477816608
Amazon | Barnes & Noble  | BAM |  Indie Bound
---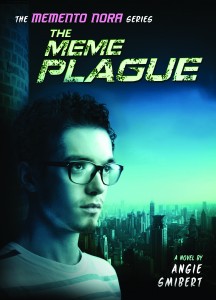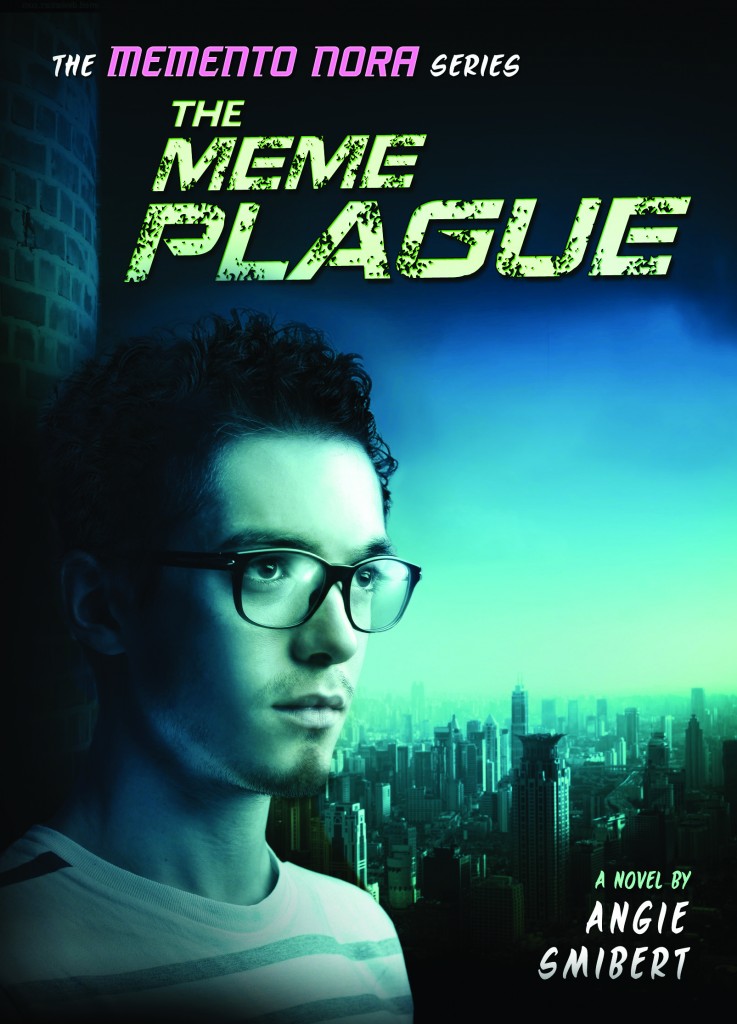 THE MEME PLAGUE (Skyscape, August 13, 2013)
It begins with the name JONAS W. on the side of a cardboard coffin—right before the funeral procession blows up. Then it's the whisper in the back of Micah's head: Your father betrayed his country. You can't always trust your own brain. Not when you have one of the mayor's mandatory chips in your skull. Micah knows that the chip developed by TFC (the corporation that runs the Therapeutic Forgetting Clinics) does more than just erase unpleasant memories—it implants new ones. The MemeCast warns citizens to "fight the hack."
Micah and his friends have each lost something—a parent, a relationship, a home, maybe even their own identities as they remembered them to be. But together, they can make sure some things are never forgotten.
Election Day is coming, and Mayor Mignon is set to be elected to Congress. It's time to build a new electronic frontier, one that's not controlled by the mayor and his cronies. It's time to get out the vote and shake up the system. It's time to finally say enough.
READ THE FIRST CHAPTER:
TEACHER / LIBRARIAN RESOURCES:
I have a lot of information for teachers, students, and librarians on the  Memento Nora Series website (www.mementonora.com).  The links particular to this book include:
PRAISE:
"Not since the extremely popular Maze Runner series has a plot been so intense. Quill says: Exhilarating and intense. The author weaves feel-good fiction with suspense to give readers a triumphant victory."  
— Feathered Quill Book Reviews
"In the concluding entry in the highly addictive Memento series, the major characters Nora, Micah, Winter, and Aiden are fighting against the new identity chip being forced on everyone as the tendrils of a massive conspiracy change life as we know it. Nora has forgotten much as she is torn between her parents' two very different homes, Micah learns more about his parentage, and Memento is reborn as a web comic. Smibert's break neck pacing and the jumping from character to character make this an un-put-downable book complete with rallies and riots. This series features a beautifully conceived paranoid future where change is hard because every memory can be easily expunged. Is it better to forget or to be miserable because something bad happened? Looking forward to sharing this with teens, especially Jack whose review of Memento Nora was "OH. MY. GOD. I loved this book! this is probably the most suspenseful book i have ever read!" 
— Genrefluent.com
"Another futuristic novel for young adults is The Meme Plague….In an era when we now know the government is capable of knowing all our phone calls, emails, and other activities, this novel is a cautionary tale that is well worth reading."  
— Bookviews.com
"A futuristic novel kids will enjoy." 
— KidsBookshelf.com
---
THE FO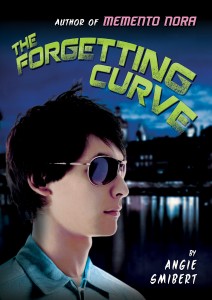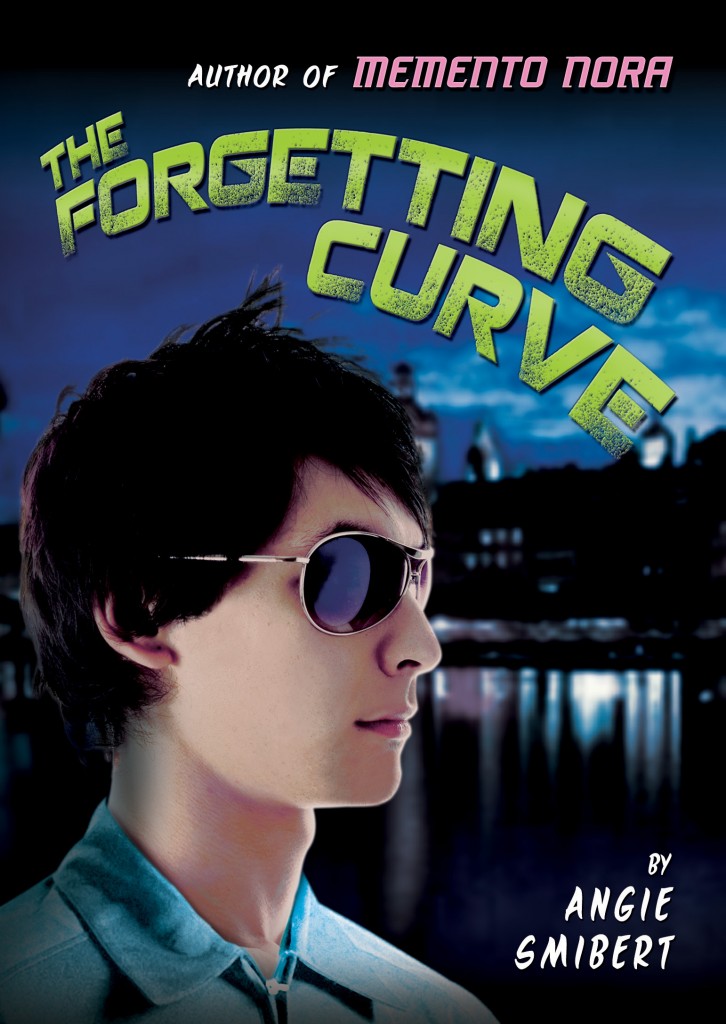 RGETTING CURVE (Marshall Cavendish, Spring 2012)
Aiden Nomura likes to open doors—especially using his skills as a hacker—to see what's hidden inside. He believes everything is part of a greater system: the universe. The universe shows him the doors, and he keeps pulling until one cracks open. Aiden exposes the flaw, and the universe—or someone else—will fix it. It's like a game.
Until it isn't.
When a TFC opens in Bern, Switzerland, where Aiden is attending boarding school, he knows things are changing. Shortly after, bombs go off within quiet, safe Bern. Then Aiden learns that his cousin Winter, back in the States, has had a mental breakdown. He returns to the US immediately.
But when he arrives home in Hamilton, Winter's mental state isn't the only thing that's different. The city is becoming even stricter, and an underground movement is growing.
Along with Winter's friend, Velvet, Aiden slowly cracks open doors in this new world. But behind those doors are things Aiden doesn't want to see—things about his society, his city, even his own family. And this time Aiden may be the only one who can fix things . . . before someone else gets hurt.
READ THE FIRST CHAPTER:
Forgetting Curve Chapter 1 (PDF)
TEACHER / LIBRARIAN RESOURCES:
Please see the Memento Nora Series website (www.mementonora.com) for the following:
The Forgetting Curve is also part of Kay Cassidy's Great Scavenger Hunt Contest.
PRAISE :
"Engaging, spirited characters and a plot that can stand on its own…This story could provide great fodder for discussions about the relative roles of government, business and the individual in a world of increasing consolidation and conformity."
—Children's Literature
The futuristic fantasy Smibert began with Memento Nora (rev. 7/11) continues in this sequel. All citizens of Hamilton, USA, are required to have an ID chip implanted, one to which the corporation Therapeutic Forgetting Clinic, or TFC, will have full access. Aiden, Winter, and Velvet realize that TFC will wipe out true memories and implant false ones—all part of a plot for the suppression of independent thought and industry. The three main characters combine their varied skills in technology old, new, and avant-garde to thwart the corporation's plot and protect their families. Written in alternating voices, Smibert's novel is quick and engaging, colorful with its enjoyment of sculpture and mechanics, vintage dress, indie music, and hacker skills. In keeping with its dystopic theme, this second volume offers no comfortable resolution.
– Deirdre F. Baker, The Horn Book Sept. 2012
---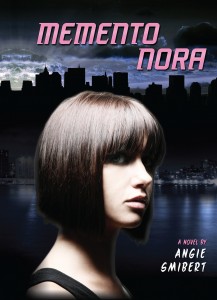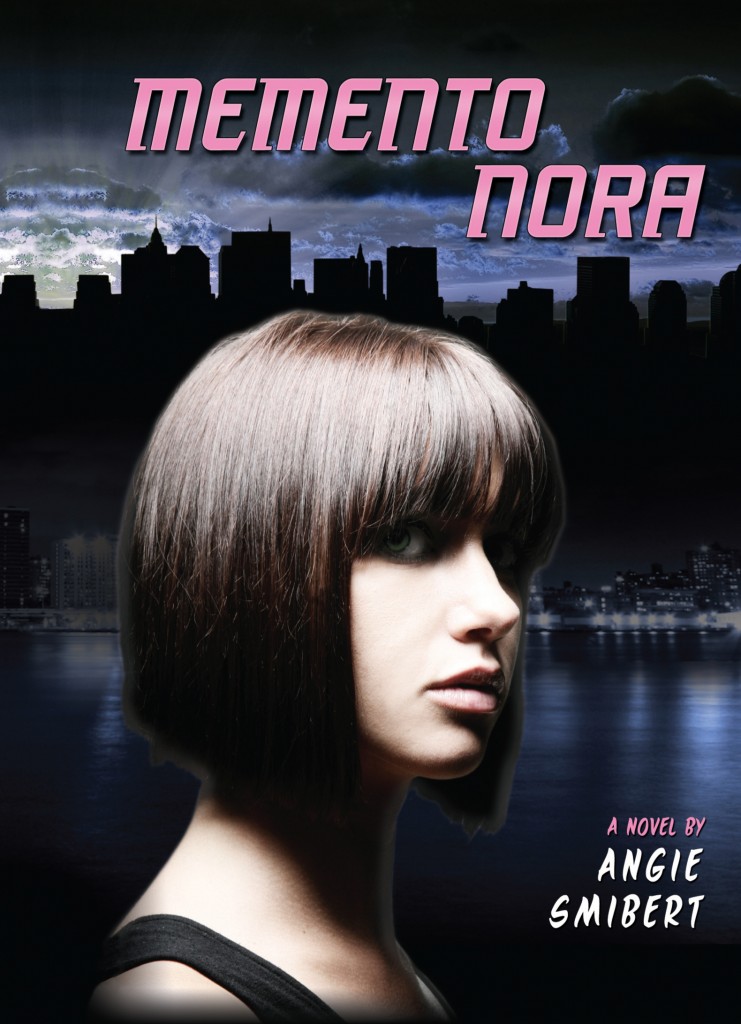 MEMENTO NORA (Marshall Cavendish, April 1, 2011)
(This book now has it's own website: www.mementonora.com. Pop over there for more info on inspirations, activities, and a cool educational project underway very soon.)
Nora, the popular girl and happy consumer, witnesses a horrific bombing on a shopping trip with her mother. In Nora's near-future world, terrorism is so commonplace that she can pop one little white pill to forget and go on like nothing ever happened. However, when Nora makes her first trip to a Therapeutic Forgetting Clinic, she learns what her mother, a frequent forgetter, has been frequently forgetting. Nora secretly spits out the pill and holds on to her memories. The memory of the bombing as well as her mother's secret and her budding awareness of the world outside her little clique make it increasingly difficult for Nora to cope. She turns to two new friends, each with their own reasons to remember, and together they share their experiences with their classmates through an underground comic. They soon learn, though, they can't get away with remembering.
READ THE FIRST CHAPTER:
TEACHER / LIBRARIAN RESOURCES:
Please see the Memento Nora website (www.mementonora.com) for the following:
Memento Nora is also part of Kay Cassidy's Great Scavenger Hunt Contest.
PRAISE :
"… a gift for both reluctant and regular readers."
– Booklist, June, 2011
"…the themes of inquiry and fighting back will resonate with young and old."
-School Library Journal, April, 2011
"The novel is taut and lean; Smibert's prose is quick and fluid; and her three artist teens—Nora the writer, Micah the graphic artist, and Winter the creator of kinetic sculpture—have appeal."
–Horn Book Magazine, July – August, 2011
LISTS / AWARDS:
One of The Guardian's (UK) Top 10 Books Featuring Flashbacks
A Junior Library Guild Selection for 2011 for Level C – Advanced Readers.
YALSA's 2012 Best Fiction for Young Adults Nomination.
Booklist's Books under 200 Pages.
Bankstreet's Best Children's Books of the Year 2012